Family comes first. And when kids are sick, they need their parents.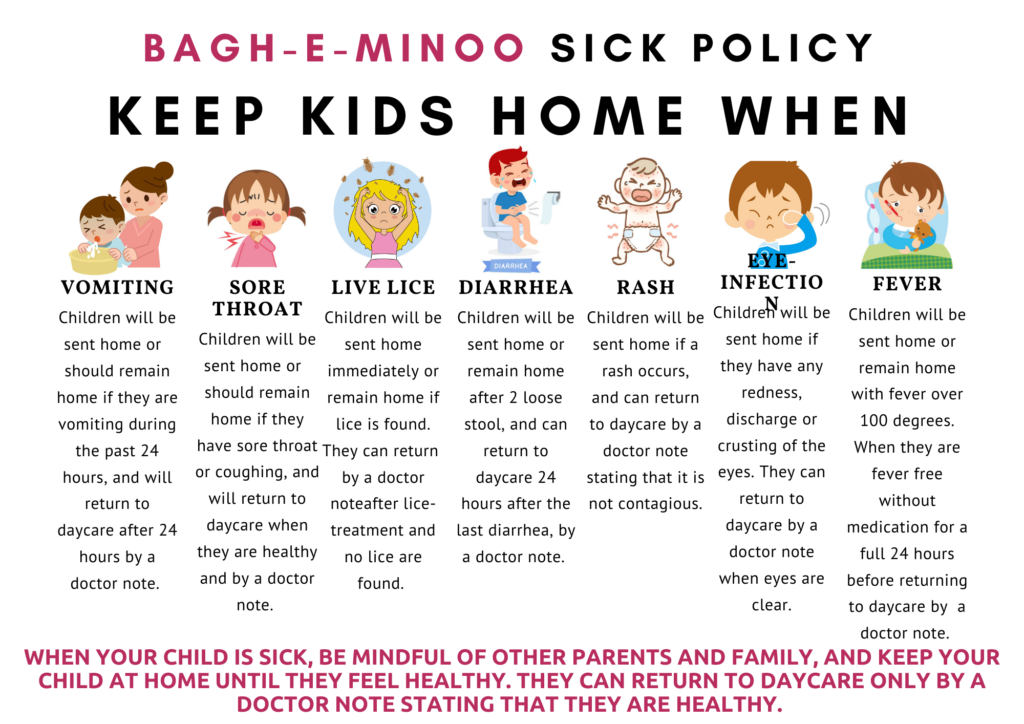 One of the main ways to keep children in daycare healthy is to limit their exposure to children with obvious signs of illness. That means that when your child has an illness that could pose a health risk to others, you will need to keep your child at home. And if they become sick while in care, you will need to pick them up as soon as possible.
We start the day immediately by checking each child's temperature. Checking the health of each child helps minimize the spread of infection in our daycare.
Children with communicable diseases should not attend daycare until the period of contagion is passed. Parents must provide a doctor note, to ensure their child is in a good health and condition.
If parents are unsure if their child's condition is contagious, they should contact their healthcare provider.
When your child is ill, and if you are unable to stay at home with your child, it's important to have a backup caregiver, a family member, friend, or neighbor. A childcare facility is not a place where a child should go to recover from illness.
Daycare will make sure your child is well enough to be in care. If your child attends daycare, provider/s are not required by licensing regulations to conduct a daily wellness check.
By working together with us, you can help keep our daycare facility healthy and safe places for all children.